LinkedIn Webinar
When: July 19 at 12:00 PM Eastern
In this FREE 60-minute webinar, you will learn:
How to Leverage LinkedIn for Enrollment!
Gone are the days when LinkedIn was for job seekers! LinkedIn is the most trusted social media platform and provides a great platform for schools to connect meaningfully with donors, educators, and parents, in order to build their brand and achieve an array of marketing goals. From fundraising and admissions events to fostering a community for alumni, there are a number of ways schools are leveraging LinkedIn today. We'll dive into the top things Schools need to be doing (and not doing!) on LinkedIn, review LinkedIn Ads capabilities, share case studies, and have a robust Q&A.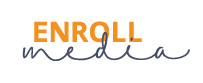 Register for the Lunch & Learn Webinar: