How can Enroll Media Group take your digital marketing to the next level?
Build targeted and engaging Advertising Campaigns that will build your school's brand and drive conversions.
Design compelling creative Ads & Landing Pages to help your school stand out.
Assist with Lead Nurturing to ensure prospects move through the admissions funnel.
Negotiate Media Buying with a data-driven lens to get the most success for your marketing dollars.
Provide advanced Analytics & CRM tracking to tie campaigns to enrolled families.
Execute Digital Marketing Training & Consulting for your school leaders to excel professionally.
Are you ready to know what digital media & marketing

can
elevate your enrollment?



Enroll Media Group has been a powerful addition to our small team and to our school. After our first year with EMG, we identified five families who have enrolled with their first touch point being an EMG ad.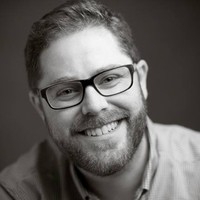 Ben Simon
Columbus School for Girls, OH
Welcome to our newest clients