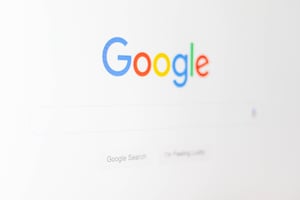 As of July 10, 2019, Google announced that they were discontinuing support of K-12 G-Suite users in Brand Accounts, a service that was originally created by Google to help organize Google products associated with a brand (or in our clients' cases, their school).

At EMG, all of our clients and partners are working with Google products in some capacity. As a result, we have prepared the following resources as a quick guide to help you navigate these changes, if your school is impacted.


UPDATE – As Google's deadline of November 1, 2019, has passed, Brand Accounts that were not granted an extension by their school's G Suite administrator have now been deleted. Please reference Google's page devoted to the K-12 Brand Account Suspension topic, and we will post any further updates here as well!

HOW ARE SCHOOLS AFFECTED BY BRAND ACCOUNT SUSPENSION?
Google announced that while suspended, the use of your Brand Account will be blocked on YouTube, Google My Business, and Photos. This means if your Brand Account managed these products, you can't make updates or download data from these accounts during this suspension. For many schools, this is unfortunate since having an ongoing presence on these platforms is critical for enrollment marketing - not to mention it can be time-intensive to take the necessary steps for long term preservation of this data, as well as future management.
HOW DO I KNOW IF MY BRAND ACCOUNT WAS SUSPENDED?
You were directed to a Google Support Page when accessing YouTube, or otherwise trying to switch to your Brand Account.
Google or YouTube sent you an email about this topic in back in the spring or summer of 2019.
You see a list of Brand Accounts you are an owner or member of, HERE under a "Your Brand Accounts" heading while logged in with your G Suite for Education account.
WHAT DO I DO IF MY BRAND ACCOUNT IS SUSPENDED?
If a brand account has been suspended for your school (and if not, they likely will be soon), EMG recommends
this resource
from Google on how to preserve the data manage your accounts moving forward.
The steps for doing so appear to be time-sensitive. The following text is excerpted from that resource:
If you are (a) over the age of 18 and (b) not a primary or secondary (K-12) school student, you may contact your school's G Suite administrator to request an extension to unsuspend Brand Accounts you are the primary owner of with your K-12 school account via this form, which will remain open until November 1, 2019. Once processed, this will cause your Brand Account to become unsuspended. Note that processing times will vary, but may take up to several weeks. Once unsuspended, you may follow the steps outlined in the section below to preserve your data.
IS PRESERVING THIS DATA REALLY NECESSARY FOR MY SCHOOL?
Since these are Google Products, following Google's advice as indicated in their resources, is Enroll Media Group's recommendations at this time.

There are several other posts that are actively being followed and responded to, as of August 27, 2019, which might be helpful as schools explore solutions to this issue:
Enroll Media Group would love to hear from you on how this process has worked out for your school. Feel free to share this post, or comment below.