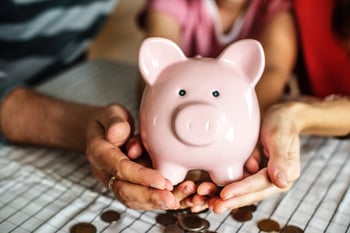 What is "Giving Tuesday"? Thanks to social media activism in recent years, and especially the hashtag #GivingTuesday, this holiday has achieved global recognition as a day that encourages philanthropy and celebrates generosity worldwide. Generally following Thanksgiving and Black Friday, Giving Tuesday is a perfect way for organizations to participate in the holiday spirit of giving.
Here are 10 ways you can amplify your organization's Giving Tuesday Marketing efforts:
1: Optimize your Website & Donation Landing Page
Your website is the core of your entire digital marketing presence. Before doing anything else, you must ensure that your website features a dedicated landing page that clearly explains:
The goal of your participation in Giving Tuesday

What the proceeds will go to and why it's important

A clear, easy and secure way for users to donate online

Not only is this helpful for organic (SEO) search engine optimization purposes, but it's critical for any outbound marketing activity that drives users to your site. For anyone visiting your website, there should be no confusion about whether you're participating in Giving Tuesday or why their support is needed.
2. Use Google Analytics
Google Analytics is a free analytics tool that can review your website and provide valuable insights like:
What channels your audience is coming from

What geographies they are in

What specific pages they visit on your site

Any goals they complete
… and more.


This tool is a great way to get a baseline understanding of where you should invest your marketing time, which is key to tracking how well your efforts are performing. You will be able to identify underperforming aspects of your website and shift your focus to the web pages that are getting results for your organization.
If you don't already have it on your website, install Google Analytics today and check out this EMG blog post on how to leverage it for enrollment and marketing insights.
3. Join the #GivingTuesday Social Momentum
Since social media is ultimately responsible for the success enjoyed by the #GivingTuesday movement thus far, it's imperative you stay active on social media in the weeks leading up to the event. The social channels you are active on will depend on the demographics your organization is targeting, but generally speaking, Twitter, Facebook, Instagram, and LinkedIn are big players in this space. Post often to inform your followers that you are participating in #GivingTuesday and why they should give to your school or organization. For social media content ideas and templates, check out this amazing #GivingTuesday Social Media resource from our friends at Classy.Org.
4. Boost your Facebook Presence
An organic social media presence can and will nurture your relationship with current followers, and ultimately expand your social base and help achieve your fundraising goals. However, you can build momentum quicker by reaching new people through social advertising. For example, consider boosting a Facebook post to friends of your followers, or by creating a new audience based on demographics, interests, and more. This will require a budget and close monitoring. Rely on Google Analytics and Facebook Insights to help steer who your target audience should be.
5. Email…. A lot
This time of year is critical for reaching out to current members, supporters, families, alumni, and more. This network will be your most likely pool of donors. Why? Simple: this particular group already has an affinity for your cause & mission. Your organization should already have a consistent email strategy in place for this community, but November is especially important for nurturing them with emotional-driven content, reminding them of the importance of donating by building on the existing #GivingTuesday momentum.
Consider including video, pictures, testimonials, and links to blogs in your emails. This type of relatable content will convey your needs on a more personal level, more likely to resonate with your current contacts. However, keep your call to action clear, pointing your readers to that landing page with an easy way to donate. By reducing the number of clicks or steps that a user needs to take in order to submit their payment information, you can drastically improve conversion rates from people who have read an email or interacted with your Giving Tuesday pages. Track these emails in your CRM and Google Analytics to figure out which content was most effective for driving results.
6. Leverage lists beyond email
This very same list of supporters can be leveraged for social media and Google ads as well. Once you have established your goals, landing page and messaging, load the list of emails and/or addresses to the social media platform of your choice (assuming there are no conflicts between how you acquired this list and the privacy policy within that platform), and run a targeted ad campaign to these users while they are on Facebook, Instagram, Gmail, YouTube and more. Amplify this reach by running a-look like a campaign against those audiences, to reach new users who 'look like' your supporters from on online behavioral and demographics standpoint.
7. Run Google Ads (maybe even for free!)
If you're a nonprofit, you might be able to take advantage of Google Ad Grants - a global program offering a monthly budget up to $10,000 for qualifying nonprofits. You can use these funds to run PPC (pay-per-click) and Display ads that promote your mission, attract members, recruit volunteers, drive donations, and more. Keep in mind that not every nonprofit qualifies, and there are special requirements for schools. Regardless, this is a great time to see if you're eligible and get that application started before fundraising efforts conclude this year. Check it out here: https://www.google.com/grants/eligibility/. If you are already running Google Ads, ensure you include Giving Tuesday copy in your expanded text ads, banners ads, and PPC ads, with a site extension for them to get to your designated landing page and donate right away.
8. Retarget off your website
Consider a basic retargeting campaign through Google Ads or Facebook, which will allow you to serve ads to visitors who left your website. Remind them about Giving Tuesday, and encourage them to come back to donate. By retargeting on multiple platforms, you can increase the number of touch points (or interactions with your organization) that a person sees, and improve the likelihood of them engaging with the ads, and ultimately, deciding to convert by way of contribution.
9. Run a Google My Business Post
Google My Business (GMB) is a great way to let your audience know you're participating in Giving Tuesday and streamline their way to your donation page. If you're not familiar with Google My Business, it's a free and easy-to-use tool for organizations to manage their organic google presence. First, make sure you've verified and optimized your GMB account. Then, create a post that mentions Giving Tuesday and points your readers to your landing page with an easy way to donate.
10. Post Video on YouTube and other properties
Consider using your best testimonial or creating a 1 or 2-minute video for Giving Tuesday. As long as the video demonstrates the cause and value of donations, it can be a great asset to include in Google ads, emails or your website. Video is a powerful medium, and should absolutely be used as often as possible - especially at an important time of year. Check out this clip from The Ellis School for ideas: https://youtu.be/MyFAZ-O5YqQ
Whether it's your annual fund, capital campaign or #GivingTuesday strategy, donation drives are vital to schools and nonprofits. With this ever-changing digital landscape, it's important for organizations to leverage the tools and technology available to maximize their digital presence, and increase donations. Reach out to Enroll Media Group for help - we partner with independent schools and nonprofit organizations to achieve revenue and enrollment growth.
Follow Angie on Twitter
@AngieMayWard