Families are eager to see what opportunities await their children for both in-person and virtual summer programs this year. While summer camp marketing should be a year-round strategy, now is a great time of year to take digital marketing to the next level. Whether you focus on test prep, arts, athletics, STEM, or nature-based themes, digital marketing is a great way to boost those summer registrations, and quickly.
How Your School Can Market Your Summer Camps and Programs Online: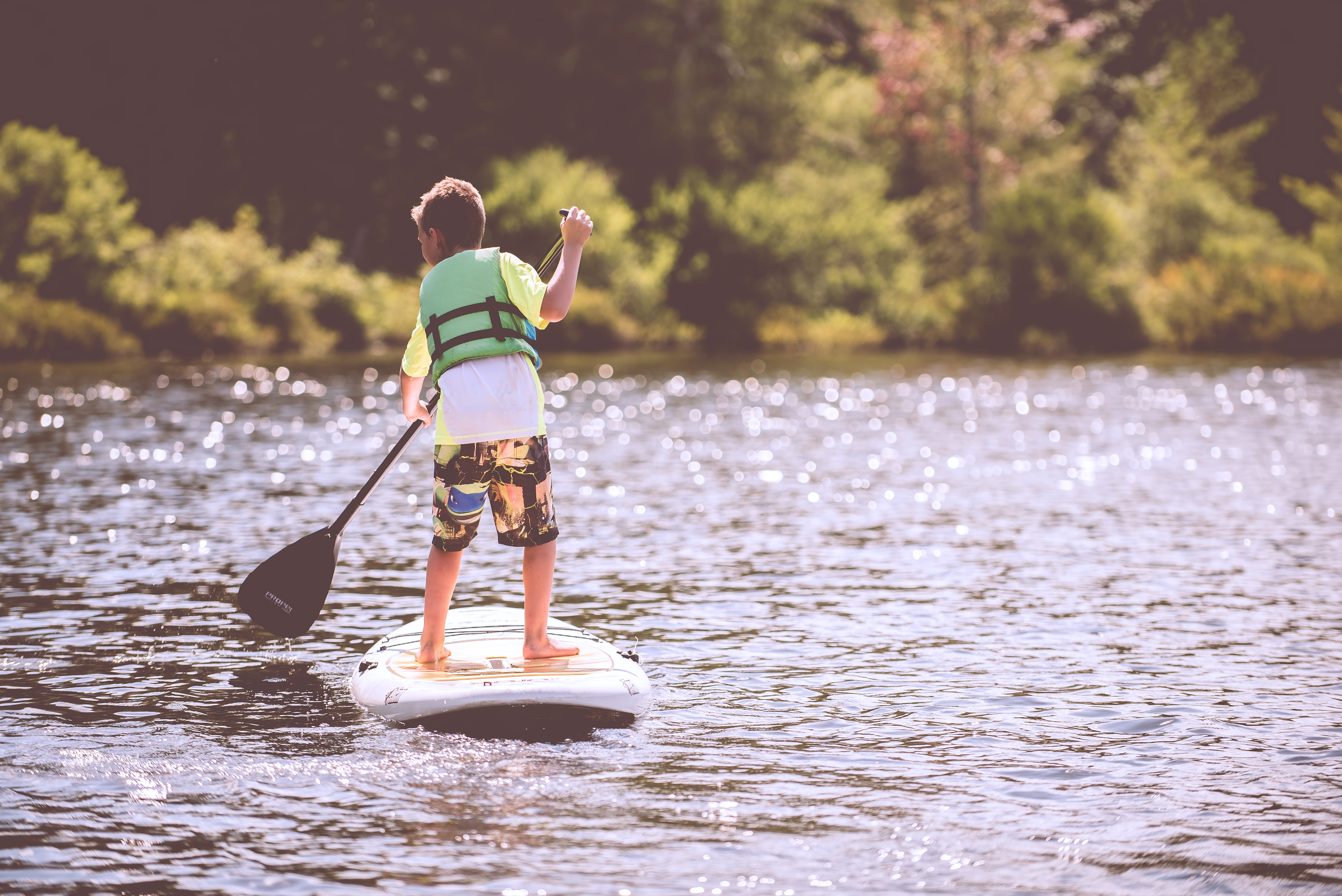 1. Optimize Your Website for Improved User Experience:
User experience continues to play an increasingly large role in search engine optimization and website conversions. Start a user experience test on your website simply by querying your summer camps or programs in Google search and seeing what shows up. Do the right pages appear? Do they have accurate and compelling page titles and descriptions? Click on the page links to determine whether they take the user to the correct pages, and verify that the pages load quickly and are mobile friendly. Evaluate the content to ensure it speaks to parents at the top of the funnel, in their early stages of the search. Content improvements include scanning to make sure the pages accurately describe your program, including who the program is for, and the best time to inquire or register.

Be sure the pages provide a clear call to action and a form for parents to learn more, not just register. While registering for camp might be the ultimate goal of the website or page, oftentimes, the registration process requires setting up an account, making a payment, uploading waivers, or other time consuming tasks that parents are not ready to do the first, second, or even third time they've been to your summer camp website. A short inquiry form will ensure you capture that parent and child information easily, so you can email them with valuable information and ask for that next step once they have more time, as well as answer any questions they may have.
2. Run a Google Ads Summer Campaign:
Sometimes an organic search query won't yield the results you want for your program. It takes a while to rank, especially for non-brand queries (the ones that don't include your camp or school name in them). That's when Google Ads come in handy. Google Ads is a robust platform that allows you to run a search campaign and bid on keywords that are aligned with your offerings to get in front of prospects, and quickly. You can bid broadly on things like summer camps or nature camp; you can also include more specific keywords and phrases, such as best STEM summer camps for kids, equestrian camps near me, or in-person summer test prep programs when it might otherwise be hard to rank for. You will want to ensure you keep a tight target geography and keyword list so you don't get irrelevant, expensive clicks to your site. Conducting keyword research beforehand is a great exercise, to make sure you're bidding on the keywords people are actually looking for, and that match your landing pages, versus just the keywords you think you want to show up for. Use this keyword research to inform your paid search keywords, as well as your ad copy, landing page, and website content. Some keyword research tools you can use to get started include Moz, Google Ads Keyword Planner, Google Trends, and Answer the Public.
Retargeting is a great complement to a search campaign, allowing you to re-engage with past website visitors to let them know about important camp updates, deadlines, and other information they might need as they consider their camp options. And if you're already running institutional Google Ads campaigns, (if your program is part of a school for example) you don't need to set up a brand new Google Ads account for summer—instead, simply add in new campaigns for summer, dedicated summer ad groups, and even extensions. Summer courses and programs can make for great opportunities to utilize ad sitelink extensions, which will give your users the choice of where on your ad to click to drive them to the page that most accurately describes their needs. It also ensures your summer Google Ads campaign works holistically with your overarching organizational Google Ads campaigns, opposed to bidding against it.
3. Boost Your Social Presence on Facebook and Instagram with Ads:
It goes without saying that you need to be marketing your summer camps on social media. Facebook and Instagram, for starters, are incredibly powerful for building your brand and engaging with the community. But in addition to posting organic updates about camp details, including highlights from last year with lots of compelling images and videos, you will want to consider advertising on these platforms as well. You can target parents behaviorally based on their location, parental status (ages of children), interests, household income, and other information. Take it one step further and build custom audiences by targeting lists of current and past campers.
With Facebook's Business Suite you can target both Facebook and Instagram simultaneously, and build a retargeting audience of past website visitors. If you have purchased a 3rd party list, you can also load that to Facebook and use it to build a lookalike audience—which will essentially target families who share their behaviors and interests—that you can then use as your purchase list, or as first-party leads. If you're not comfortable running a full-on Facebook Ads campaign via Business Manager or another platform, try boosting posts or events. You can boost posts to those who follow you, those who look like your followers, or to new parent audiences in your desired feeder towns. And if you're short on content to post, highlights from last year, a countdown to this year, or short testimonials of past families are always great posts, whether organic or boosted.
4. Pay Attention to Summer Camp Directories:
There are dozens of credible summer camp directories available which act as search engines in and of themselves. While some are 'pay to play' there are several that are free. Pay attention to the national ones like American Camp Association, which has a great camp finder for parents looking for specific niche camps, as well as accredited summer camps. If you're a private school offering summer camp, check out privateschoolreview.com, niche.com, and other education-centric directories to be sure your summer program information is up to date with the latest and greatest activities, courses, cost, accreditations, and other relevant information. By keeping your profiles up to date, you can ensure you're present for people looking for camps in your area, or based on the type of program you offer. There are also dozens of directories and parent publishers who often list recommended local options and write articles about camps —it's worth checking them out in your area to see if there's an opportunity to highlight. Remember to tap into parent ambassadors too, as they can write reviews on these properties or write an article about their child's experience at your summer program.
5. Post on Google My Business:
Google My Business (GMB) provides a free opportunity for businesses and organizations like schools and summer camps, to provide accurate listing information as well as to promote themselves. If your summer camp has not claimed your Google My Business profile, you will want to do that quickly. Then, update the property with all your basic information, including relevant photos and videos, and lean into the insights provided by Google. Within GMB, you can look at what keywords people are searching for before seeing your listing, what zip codes they live in, and what actions users take, including calls and clicks on directions, the map, posts, or your website. If your summer camp is part of a larger organization, like a private school or college, with the same physical address, you may not be able to claim a listing as your own, but you can highlight your summer programs specifically by including information in the "About" section of your school's listing, and by running posts specifically highlighting your summer camp. Did we mention this is free?!
If you need help tackling digital marketing for summer programs, check Enroll Media Group's summer camp marketing campaign packages.