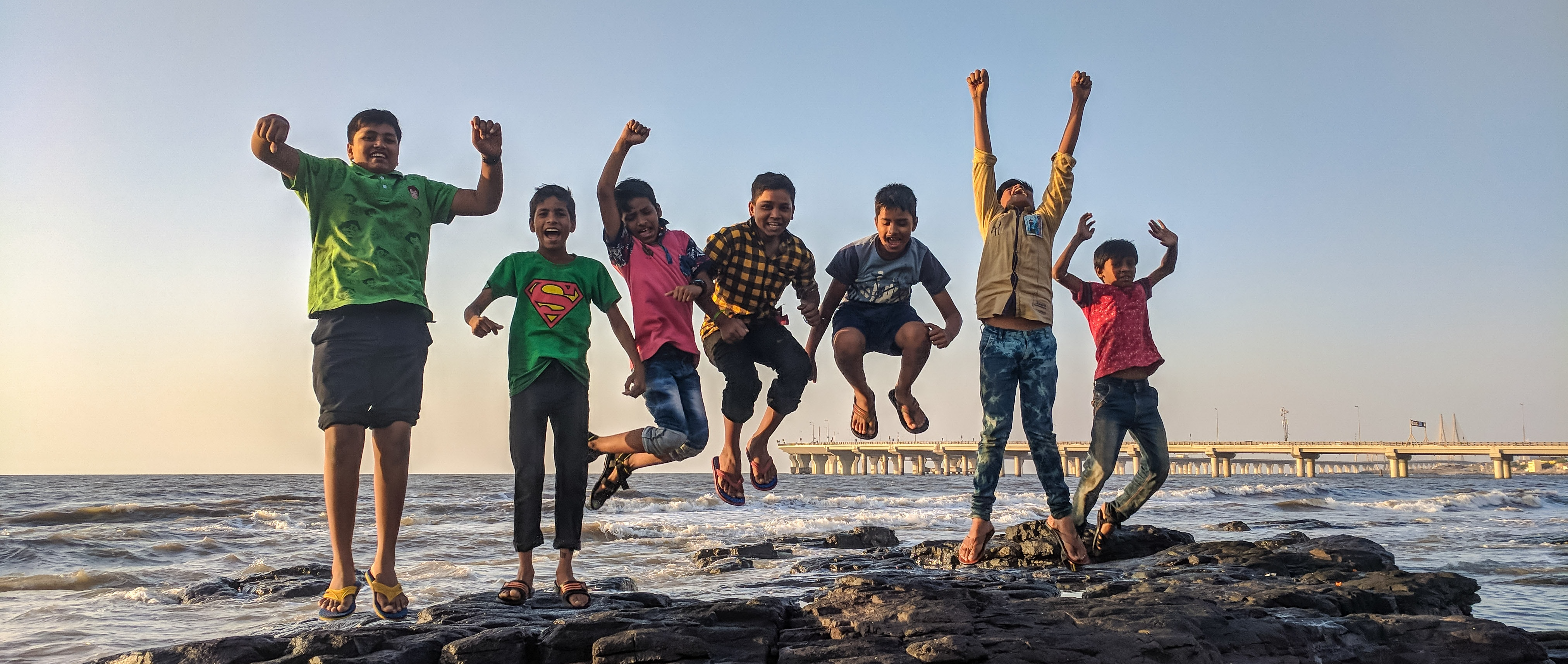 If you think summer is the time to put your marketing efforts on the back burner until fall, reconsider. While summer is often a downtime for organizations due to vacations or the end of an enrollment period, it doesn't mean your marketing needs to lull. Summer is the perfect opportunity to reach out to returning families, with content that will excite them, keep your organization top of mind, and ultimately lower attrition rates. Now that the new fiscal year has begun, it's also a great time to start attracting new visitors to your website and plan your fall marketing. To help you get started, here are 5 ways you can heat up your school's marketing right now, for free!
Update your local listings
For independent schools, nonprofits and businesses alike, local business directories like Google My Business, Apple Maps, Bing for Business, Yelp, Yellow Pages, and more, contain important NAP (Name, Address & Phone number) data and other details. This info is important for the user who is expecting accurate information quickly and critical for search engines to display your information. Be sure to update these listings by:
Claiming and verifying

your properties, or merging multiple ones

Getting the latest information

on there, including phone numbers, emails, hours

Backlinking

to your secure website with a tracking URL in order to measure in Google Analytics

Freshening up images and videos

, including renaming them if necessary

Reading and responding to reviews

. (And, if you're really ambitious, soliciting reviews from parents and members too!)
Consistency and accuracy are key. You want the same data across all properties to avoid confusion when people are searching for you. If you're able to spend a little money, there is software out there that can help identify all of the directories that you're on and automate the updates. Whether you do it manually or automate them, these are generally free sources of traffic for you, and well worth the time!
Get active on social media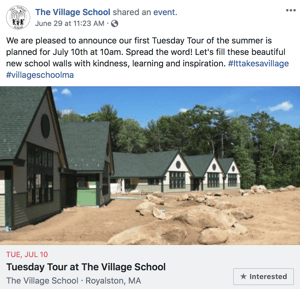 Summer is a great time to stay active on social media. Why? Because while everyone shares special moments on social media (vacations, weddings, events, etc.), you can capture their attention with your own posts while they are consuming social content. Light on post ideas? Think about a countdown to big fall dates, updating your followers with what's happening on campus, or a throwback post to other moments in history. Always share or retweet updates and newsworthy information from like-minded organizations, which is important for growing your social network. And finally, what better time to snap some pics than summer? Everyone loves green, vibrant photos this time of year. Snap some outdoor shots to share on social media, and stockpile a few for your blogs, photo galleries, and website too!
Get busy blogging
No matter what the time of year, blogging is a great way to market your school or organization, and maintain thought-leader status in the space your services aim to be. Often times, schools and nonprofits overthink what they should blog about and end up not creating them as a result. One key thing to remember is they don't need to be press release quality. Blogs are a more informal way to share industry-specific knowledge and opinions or provide a space for you to tout general program accolades, recognition, or other news-worthy events. If you're light on ideas this summer, consider writing about recent or upcoming events, or coordinating a guest blog from a student or teacher doing something remarkable this summer.

Create a series of "teacher spotlights" featuring one teacher a week with a bio and brief interview in the final countdown to school. You could also conduct keyword research around what's hot right now from a topical perspective within your education or nonprofit industry, and ensure the blogs reflect those keywords as long as they can be weaved in naturally. Once you've nailed down your content, here are some other tips to keep SEO (Search Engine Optimization) in mind:
Host the blog on your website, not on a separate blogging platform.
Share on social media with backlinks to your website.
Include images!

A relevant photo or graphic or two, including alt-text with a descriptive caption,

will do the trick.

Use descriptive headings throughout your blog to break up content, and to make it skimmable and easier to read.
Write meta

! This includes both descriptive titles and meta descriptions for the page of your blog.
Dive into Analytics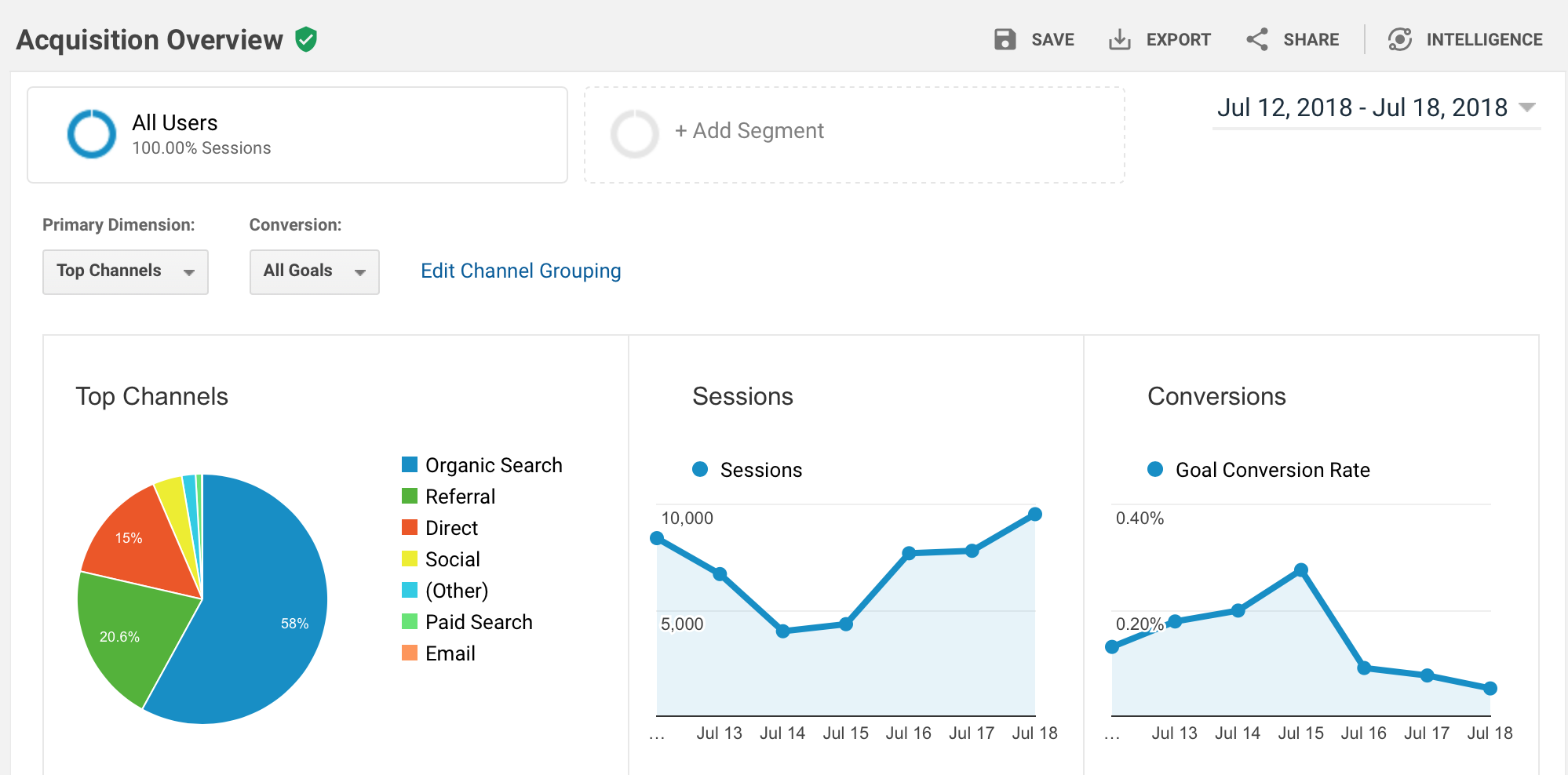 If you're like most nonprofits and independent schools, you already have a basic Google Analytics (GA) tag on your website. That means you have critical data right at your fingertips that can help assess the health of your website and marketing efforts. Use it! GA remains one of the best free marketing tools out there. Start by taking a look at where your traffic is coming from by source (i.e., social traffic, organic efforts, paid search, etc.) and geography. Are there cities with a surprisingly large amount of interest? Take a look at the campaigns that were most effective in the past year and use that data to help steer your marketing plans for the new fiscal year. If you're not sure how to navigate GA, or interpret the data, access the Google Analytics Academy (https://analytics.google.com/analytics/academy/) to get a baseline, and then reach out to a trusted marketing agency like Enroll Media Group, to help you navigate the insights that matter, and how to use them most effectively.
Apply for Google Grants
This might be the best tip yet. If you haven't heard, Google Ad Grants is a global program offering a monthly budget up to $10,000 for qualifying nonprofits to use on Google Ads. You can use these ads to promote your mission, attract members, recruit volunteers, drive donations, and more. But not every nonprofit qualifies, and there are special requirements for schools. Regardless, this is a great time to see if you're eligible for a grant and get that application started before the busy fall season hits. Check it out here: https://www.google.com/grants/eligibility/. If you are accepted, keep in mind there are some strict requirements to ensure you don't lose that money, such as keeping a high-quality score as well as a 5% click-through rate or higher. Be sure you are resourced to run these campaigns effectively to maintain grant eligibility!
Fall will be here before you know it, so get started on these items while you have the chance - you'll be glad you did! And if you need help, reach out to Enroll Media Group.