With all the discussion around Google Analytics 4 (GA4) over the last year, and the impending July 1, 2023 deadline, school marketers may be starting to panic, but don't.
Here's what you need to know to ensure your school has a plan to tackle this major analytics change.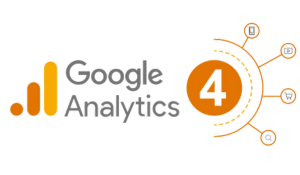 1. Set-up GA4 for Your School
First, it's important to note that Universal Analytics will stop recording July 1, 2023. At this point, the only Analytics Property that will record website activity is Google Analytics 4. This means schools must ensure they set up the GA4 property within their existing Google Analytics account. For more information on GA4, check out these Enroll Media blogs from 2020 and 2022. If your school has not yet set up GA4, use these instructions from Google.
2. Install GA4 on Your Website
Once you create your GA4 property, you must deploy your Data Stream's Measurement ID on your entire website to ensure it tracks the data. Here is some information on Google Tag Manager (GTM) and why Enroll Media Group (as well as Google!) recommends using GTM to install GA4, and any other marketing tags from platforms like Facebook, Google Ads, Microsoft, LinkedIn, etc.
3. Configure Your GA4 Settings
There are several recommended settings, connections, and configurations you will want to get going on right away. From data retention to internal IP addresses, here is a detailed list of recommended GA4 settings and some basic setup information to get you started. Google also has a great setup guide within the GA interface you can follow for help.
3. Set Up Custom Events & Conversions
Next, you will want to work collectively with admissions, marketing, and communications to establish a list of goals for your school's website. This includes determining desired actions you want users to take on your site. Some actions (like clicks, downloads, and more) will already be recorded through enhanced events in GA4, but others you will need to set up. Playing an admissions video, filling out an event registration form, or donating to the school, are examples of custom events you must set up, name, debug, and track independently from the standard events.
Once you establish your goals and set them up with Google Tag Manager or GA4, you should then mark them as 'conversions' in the events settings section of GA4. This will allow these events to show up as conversions in your analytics report, and they can be easily linked to your Google Ads account, which makes reporting more valuable for school marketers.
4. Analyze Your School's GA4 Data & Reports
Once GA4 data is tracking and all of your custom events, settings, and configurations are in place, you can start pulling meaningful reports for your school's marketing needs. Some favorites include viewing internal search results, sources of traffic (especially referrals and paid campaigns), and page path exploration and demographics. This can be overwhelming at first, but it's made easier when you have goals laid out for your website. From there, you can lean on this important website data to inform your marketing investments and your website design and user experience.
5. Backup Your School's UA Data
Last but not least, schools need to decide which data from Universal Analytics (UA) to back up. While the data in UA will stop recording in July 2023, you have an additional year to back it up (July 2024). Export the data that your school uses most regularly. As a place to start, we recommend backing up your basic channels, sources, and mediums of traffic, as well as the geographies and top pages reports with the associated metrics. Simply store them in a Google Sheet and ensure the right folks in marketing, communications, and admissions all have access.
For help knowing what reports are most helpful for school marketers, or for assistance setting up GA4, reach out to Enroll Media Group. We work with over 75 schools across the US and Europe on paid digital advertising, inbound marketing, and analytics support to help them reach their enrollment goals.
For a limited time, we're offering a mini GA4 Set Up service for schools - check it out here.