If you're a school marketer, you may be wondering what the Google Analytics 4 announcement is all about.
Here's an overview of Google Analytics 4 and how your school can leverage it.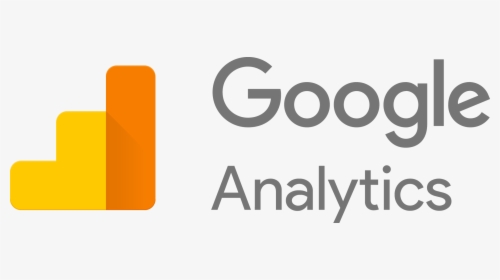 First, What is Google Analytics 4?
Google Analytics is a critical component for school marketers to better understand the prospective parent journey, including how they interact with your website and the marketing efforts that are driving them there. Google Analytics 4 (GA4) is the latest version of Google Analytics (known as "web + app" when it was in beta). Most schools have been using Universal Analytics (UA) for some time. Versions predating UA were Analytics Classic and the original, Urchin. Google Analytics, through each of its evolutions, has become a place for school marketers to understand website engagement and prospective parent demographics and interests, as well as a place to track marketing campaigns — all critical pieces of the enrollment marketing puzzle. This 4th iteration promises to do all that, and more. (More on how schools can leverage Google Analytics for enrollment marketing here.)
Do schools have to update to GA4?
According to Google, many of those same insights we have come to know and love in previous versions will remain intact with GA4, but with additional benefits that will make it easier to understand things like the customer lifecycle. With machine learning as its core, GA4 will help its users understand engagement by bringing data together across web and apps, making it easier to interpret meaningful actions among groups of users. For K-12 marketers, this means you will have data you can continue to rely on while leveraging innovative machine-learning insights to help inform the parent-journey and marketing ROI (return on investment). What's more, is GA4 is also privacy-centric, so you can rely on the data even as industry restrictions on cookies and identifiers create gaps in data and marketing capabilities. And since Google Ads recently announced it's phasing out the use of cookies for good in 2022, this new GA4 intelligence is a must-have so that school marketers can leverage its modeling capabilities to understand and track user behavior without relying on those cookies. Since GA4 will support the upcoming interest-based advertising (FLoC) approach, your school may get left behind in interpreting the cohorts on your site and updating your ad campaigns accordingly, if you don't upgrade soon.
How do schools get started with Analytics 4?
While it remains to be seen just how much of a learning curve there may be in leveraging this new data meaningfully for your digital marketing insights, it is a good time to get started with GA4. The good news is, you can create a new Google Analytics 4 property alongside your existing universal analytics properties, and use both simultaneously. This will allow you to start gathering data and benefit from the latest insights as they become available while keeping your current implementation intact as you get up to speed on GA4. Talk to your developer to ensure GA4 gets set up correctly or reference this resource for help. If you have Google Tag Manager on your site already, implementation is made even easier.
If you're a K-12 school looking for help with Google Analytics, Google Tag Manager, or digital marketing for your enrollment needs, reach out to Enroll Media Group.